dBAlert!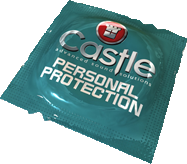 dBAlert is a personal noise meter designed for workers exposed to occasional excessive noise levels. dBAlert constantly monitors noise levels and warns the wearer when that noise level reaches or exceeds a certain level.
Modern noise legislation and safety laws are being enforced in order to protect workers from hearing loss. dBAlert, along with safety warning signs, can warn workers and prevent noise induced hearing loss.
dBAlert is a noise meter with an ultra-bright LED and vibrates in a cell phone style to warn the wearer when they enter a noisy area or are required to wear hearing protection. In areas where machinery may make intermittent loud noises or workers move around the dBAlert can inform them as to when hearing protection is required and when hearing protection is safe to remove.