There are a number of reasons why rental may be the solution for you. You may only have a one-off use, a special contract, a limited budget or a need for supplementary products. In any case, our flexible booking system, next day a.m. delivery and open-pricing mean that you can address any of these issues without delay. For fixed contracts, as in construction, Castle Rent is also a tax efficient way to 'own' equipment. Finally, for peace of mind, what better way is there to try a product before deciding to buy it?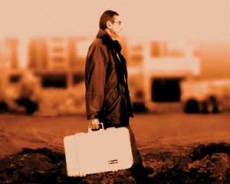 We have an extensive range of products available to hire for however long you need it. We can supply the required equipment you need, from a sound meter for testing the noise levels in a workplace; an environmental sound and vibration kits for long term construction work; audiometers to test employee hearing or gas and air-sampling equipment.
Each kit is designed to be easy to use and are part of our extensive range of meters and kits available to buy. We have hire options from short term, 1 week, 2 weeks or longer and for every fourth week of hire we'll give you a free week.
As part of our commitment to your needs you can even rent our equipment, try it out and if you want to buy it we'll deduct the rental cost from the full purchase price.